CUP - bare rim helps to save energy
CUP bare rim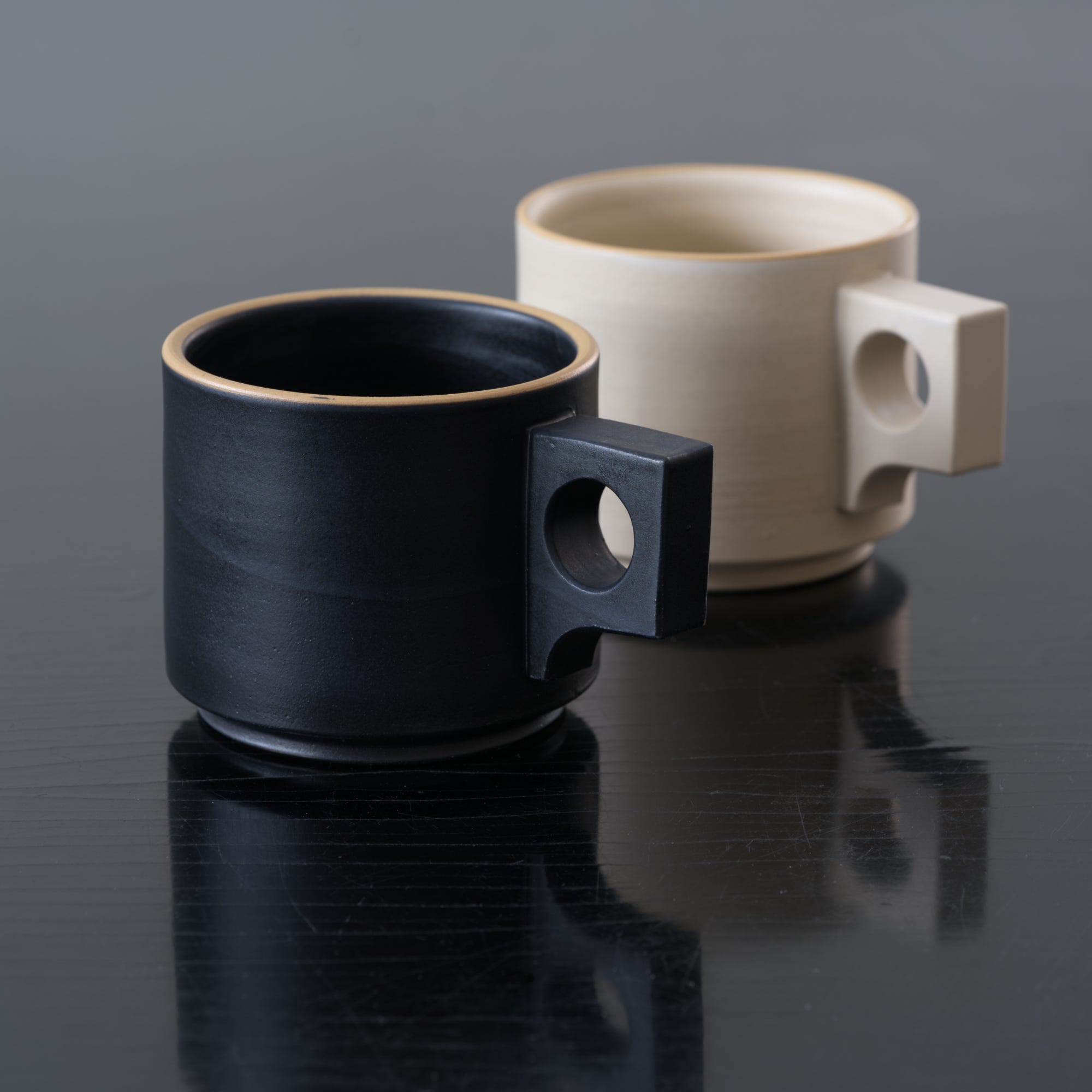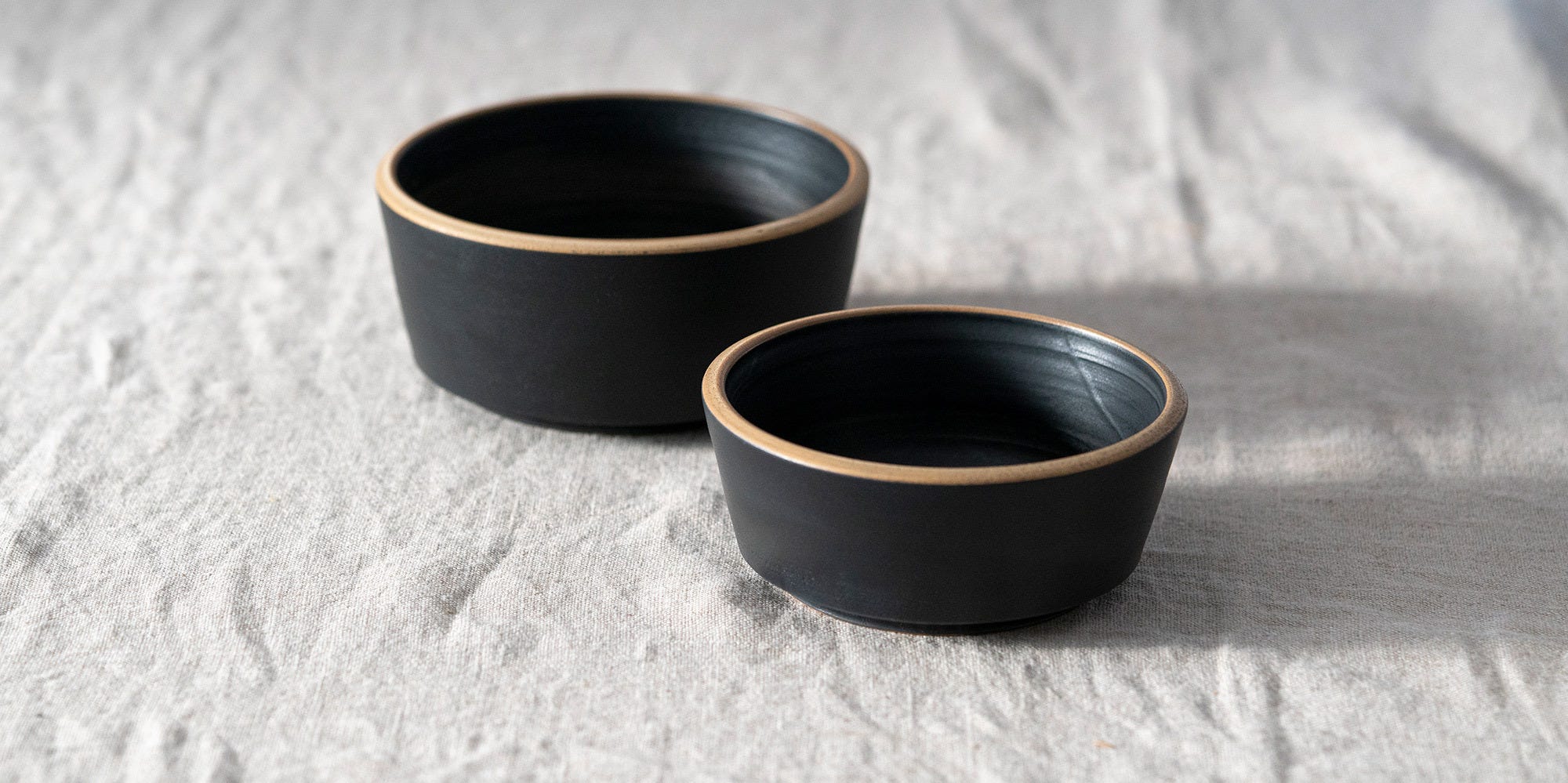 Have you ever wondered why most of our ceramic objects come with a naked rim? The naked rim allows identical objects to be stacked in the kiln, facing each other rim to rim or bottom to bottom. It is obvious that this would not be possible with a glazed rim - pieces would stick together when the glaze melts. We did not invent this technique; it was used by the old masters when more attention was paid to efficiency and economy. Fact is that this ancient technique dramatically increases the payload per firing, which reduces the energy consumption per piece.


What else helps to reduce energy comsumption

When we started our ceramic production in 2016, it was decided that we would not use biscuit firing. Biscuit firing is a medium temperature firing of ceramic products prior to glazing and final firing. This pre-firing makes the object waterproof and mechanically stable. The main reason for this is to facilitate glazing, as it makes the objects easier to handle. After careful drying, our objects are glazed using refined techniques that match their raw state. The development of our procedures took some time and cost a lot of learning, but today we are glad that we abandoned biscuit firing from the beginning.


Our workshop and the kiln are powered by green electricity

_______________________________



Wie der nackte Rand zum Energiesparen beiträgt

Hast du dich jemals gefragt, warum die meisten unserer keramischen Objekte mit einem nackten Rand geliefert werden? Der nackte Rand ermöglicht es, identische Objekte im Brennofen zu stapeln, wobei sie sich Rand an Rand oder Boden an Boden aufeinanderstehen. Es liegt auf der Hand, dass dies mit einem glasierten Rand nicht möglich wäre - die Stücke würden beim Schmelzen der Glasur zusammenkleben. Wir haben diese Technik nicht erfunden; sie wurde bereits von den alten Meistern angewandt, als man noch mehr Wert auf Effizienz und Wirtschaftlichkeit legte. Tatsache ist, dass diese alte Technik die Nutzlast pro Brand drastisch erhöht, was den Energieverbrauch pro Stück reduziert.

Was sonst noch zur Senkung des Energieverbrauchs beiträgt

Als wir 2016 mit unserer Keramikproduktion begannen, beschlossen wir, dass wir keinen Schrühbrand verwenden. Als Schrühbrand wird ein Brennen von Keramikprodukten bei mittlerer Temperatur vor dem Glasieren und dem endgültigen Brennen bezeichnet. Dieser Vorbrand macht das Objekt wasserdicht und mechanisch stabil. Der Hauptgrund dafür ist die Erleichterung des Glasierens, da die Objekte dadurch leichter zu handhaben sind. Nach dem sorgfältigen Trocknen werden unsere Objekte mit verfeinerten Techniken glasiert, die ihrem Rohzustand angepasst sind. Die Entwicklung unserer Verfahren hat einige Zeit in Anspruch genommen und viel Lehrgeld gekostet, aber heute sind wir froh, dass wir von Anfang an auf den Schrühbrand verzichtet haben.

Unsere Werkstatt und der Brennofen werden mit Ökostrom betrieben
The Making of CUP
Every single of our CUPs is thrown on the potter's wheel, trimmed, furnished with a hand-cut handle and glazed - througout crafted by hand.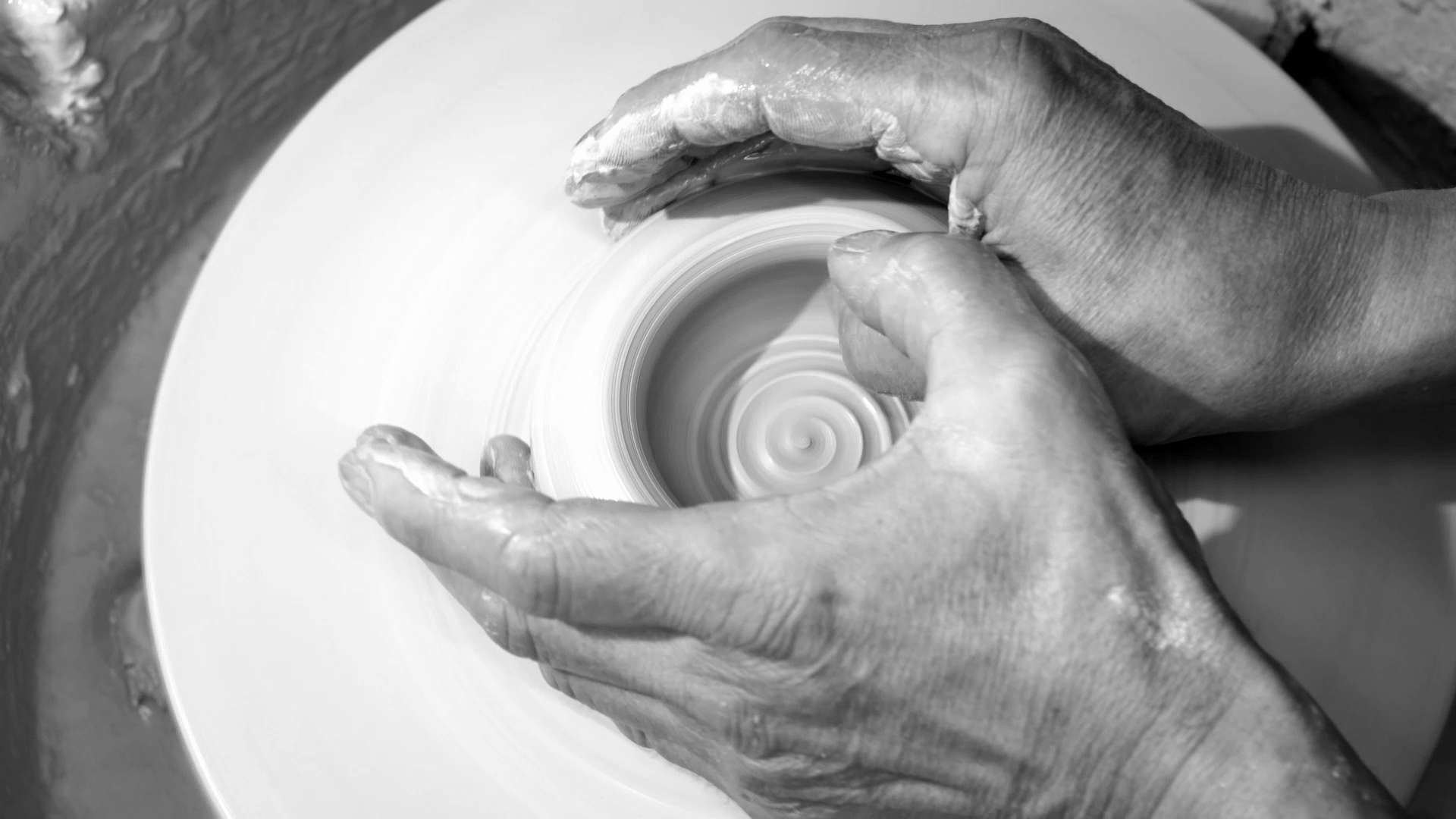 INCENSE STICK HOLDER
For friends of clear lines and modern look we have created an incense stick holder.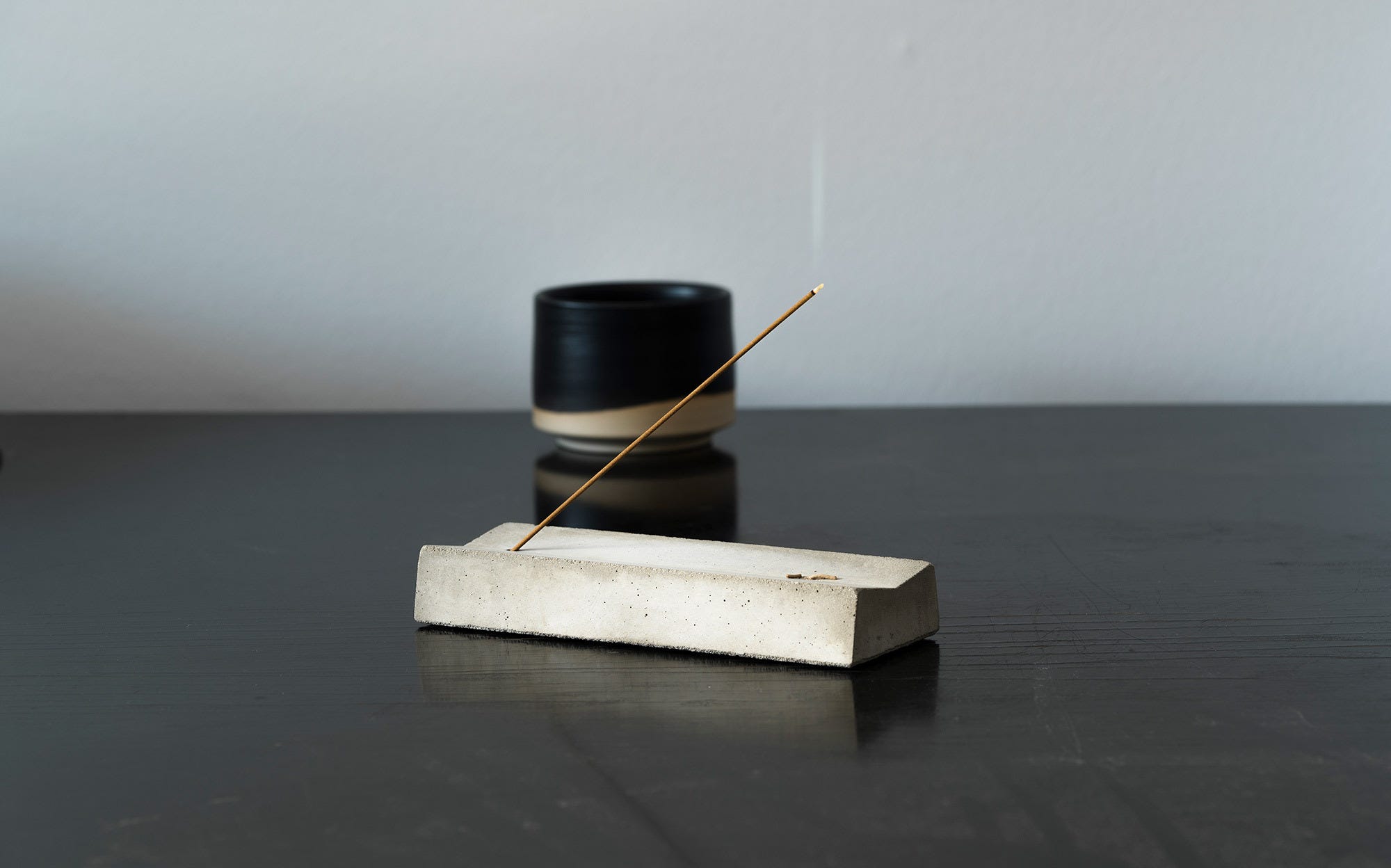 SOAP TRAY
The return to the proven block soap seems to be a trend that we support in the sense of a more sustainable world. Admittedly, liquid soap from a pump dispenser at the sink is a practical matter, but the concept usually involves more or less plastic.
For those who prefer a piece of soap, we have an answer to how best to store it.